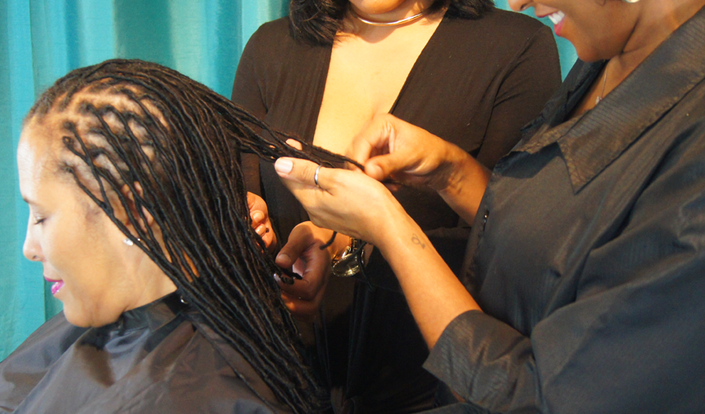 Multi-Cultural Loctician Training
Become a Certified Loctician, Specializing in Holistic Hair Care, Repair and Product Knowledge!
The Art & Science of Hair Locking is NOT taught in Cosmetology School or Braiding Academies, but you deserve this education!
We created the Multi-Cultural Loctician training program to give, current and aspiring, salon professionals the opportunity to advance their education and potentially build a career solely offering services for locs.

Upcoming Training:
October 11th - November 1st 2020
(REGISTRATION CLOSED)
Did you know? Since the natural hair movement in 2008, more women wear their hair in its natural state, yet still struggle with hair care and making time for styling their own hair. Now, as of 2020, thousands of those women are interested in locking their hair under the guidance of a Loctician.
And this is where you come in!
In this 4-week training program, you will receive instructor-led education and hands-on practice— all online in an interactive educational experience!

YOU WILL LEARN:
✔ How to Start, Groom, and Repair Locs and Microlocs
✔ How to Appropriately Establish the Part-to-Loc Ratio for All Sizes of Locs on Various Textures Of Hair
✔ How to Section the Hair For Brick-Lay, Crescent & Diamond Parting System Foundations
✔ How To Correctly Use Palm-Rolling, Interlocking and Crocheting for Loc Grooming
✔ How to Repair Damaged Locs and Reattach Locs Using Interlacing
✔ What Products to Avoid Using on Locs and What is Best For Hair Locking
✔ Important Salon Systems and Business Knowledge to Market Services for Hair Locking


Upon successfully completing this certification training program, you will have the knowledge and authority to start, repair and cultivate locs for all textures of hair!

You can also review our Curriculum Overview to learn more details about the program.

Did you know? The average cost of loc services is $115 and clientele return every month for grooming. With just 20 clients a month, or 5 clients per week, you can earn over $2,000!
Frequently Asked Questions
Is this all online or where will this training be located?
This is a fully online educational experience. You will meet with the instructor twice per week, Sunday and Friday evenings, for approximately 4-hours each session.
What are the dates for the upcoming training?
The Multi-Cultural Loctician Training is a 4-week training program that begins on Sunday, October 11th, 2020. You will meet live with the instructor on the following dates, for approximately 4 hours each session, for theory and practical education: October 11, October 16, October 18, October 23, October 25, October 30, November 4
What if I cannot attend every session? Will I fail the training program?
All of the live lessons will be recorded and will be available for review at anytime during the training program. We highly encourage you to make an effort to attend live and participate.
How will an online program have "hands-on" training?
Glad you asked! Included in your registration is a "Loctician Essentials Kit" that will be shipped to you (complimentary) including a mannequin head and all the tools and products to execute the techniques you will be taught. The only thing that will not be included is a mannequin stand, but we will send you details about where to purchase the best stand for you and your space.
Will Sisterlocks be taught in this training program?
No, Sisterlocks™ are a patented hair locking system and can only be taught through the Sisterlocks™ program. However, you will learn how to start and groom locs / microlocs using interlocking in this program.
How do I become a Certified Loctician?
Upon completing the program, you can apply for certification. The certification process will require you to show proficiency in all aspects of the training. Including, but not limited to, interlocking, crocheting, retwisting, part-to-loc ratio, loc repair, loc reattachment, parting systems, and product knowledge.

Once you are certified you will be listed in our public directory of Multi-Cultural Locticians.
Curriculum Overview
MODULE 1: Getting to Know Locs
An explorative overview of the different types, sizes, and grooming techniques of locs. We will also explore and dispel common myths and misconceptions about locs.
MODULE 2: Tools & Products for Locs
A detailed, hands-on assessment of the various tools and products for starting, maintaining, and repairing locs.
MODULE 3: The Locking Process
A thorough look at each stage of the locking process for multiple textures and curl patterns. We will also analyze the role of the Loctician at each stage.
MODULE 4: Creating the Foundation of Locs
We will review the various parting systems and locking methods for establishing locs on various head shapes, hair textures and curl patterns.
MODULE 5: Grooming & Maintenance of Locs
A comprehensive review and demonstration of loc grooming using techniques such as palm-rolling, interlocking and crocheting.

MODULE 6: Art & Science of Loc Styling
Learn the fundamentals for creating loc styles for locs of all lengths and sizes; and which styles promote or disrupt the locking process.
MODULE 7: Advanced Repair & Reattachment Techniques
Learn how to successfully reattach locs, repair thinning locs, reconstruct poor foundations for improved hair health and longevity.
MODULE 8: The Business of Hair Locking
We will review how to appropriately price your services, attract and retain clientele, and the systems for starting your business as a Certified Loctician.


Your Instructor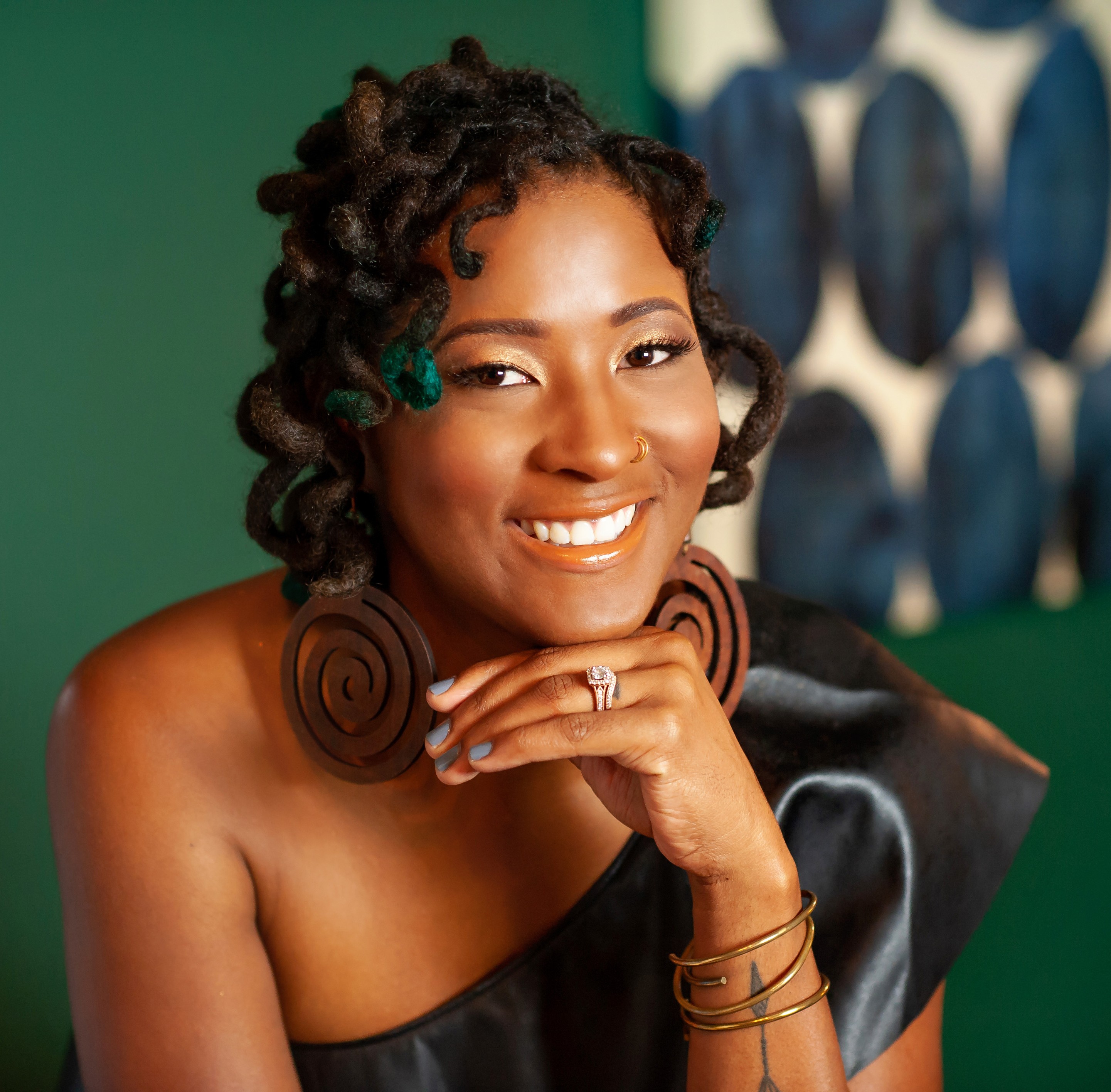 Jocelyn Reneé is a Licensed Cosmetologist, Certified Loctician and Sisterlocks™ Consultant based in Maryland. Jocelyn has been in the Natural Hair Industry for over 15 years, and has invested countless hours into formal education & training.
She founded NuGrowth Academy in 2015 to help uplift the natural hair industry by providing hair locking education to consumers and professional certification training for Cosmetologist, Natural Hair Stylists, and Locticians.